Unleash Your Business Potential.

For mindful entrepreneurs and business owners.

Tailored guidance from strategic decisions to daily business issues.

Once off deep dive or long-term commitment.
If you strive to flourish by creating remarkable marketing concepts, automating workflows, and reclaiming time for your true passion, then you are exactly where you need to be.
As your business mentor, I provide personalized guidance tailored to your needs, taking your entrepreneurial journey to new heights. With my expertise and experience, I go beyond basic assistance, offering insights on all business-related matters, helping you explore options and find optimal solutions.
By working together, you'll be able to leverage the insights gained from my personal business success, providing you with tools to streamline daily decision-making and weed out potential pitfalls. 
I offer a fresh perspective, that inspires growth and challenges your thinking. Together, we'll develop strategies specific to your goals, empowering you to overcome obstacles and take inspired action.
Let's embark on a transformative journey where I'll provide accountability, motivation, and unwavering support, ensuring your focus is being directed to what really counts.
Expand your business mindfully.
Vision & Strategy
I provide strategic guidance to help you step back, assess your business from a wider perspective, and make informed decisions about projects that align with your long-term vision and goals.
Organization & Structure
I help create seamless workflows and provide the necessary structure and focus for your daily business operations, allowing you to concentrate on the work you truly enjoy.
Branding & Marketing
I specialize in driving effective marketing strategies, crafting innovative ideas and implementing tactics that maximize your brand's visibility, attract new customers, and foster long-term growth.
I collaborate with passionate entrepreneurs and business owners who are driven by their vision and desire to impact the greater good of others. I have worked with people such as yoga teachers, relationship coaches, spiritual healers, massage studios, or restaurants.
I only take on a few clients at a time to ensure we can go deep into creating the impact you seek.
Wieland's help has been incredible and worth every bit of the investment. He has helped me put systems in place that save me so much time. He's spotted wholes in my business that I never saw and that where impacting my clients experience. He doesn't just follow the same business formula for every person and instead is super in tune to picking out your strengths and challenges and coming up with incredible ideas to bridge any gaps that slow down your momentum. If your someone like me, with many ideas, multiple tabs open and need a much clearer plan so that you can save time and scale then definitively work with Wieland.
I am very satisfied with the results of collaborating with Wieland! He is highly knowledgeable in various fields and combines his experience with marketing and online expertise into a cohesive growth concept.
Most importantly, I find working with Wieland is a great pleasure on a personal level. I highly recommend his mentoring to anyone who wants to take their business forward.
Wieland is a gem. He consulted us with ingenuity, creativity and patience. I believe the best results are only possible when you are in a blissful state and with Wieland on your side this is easily achived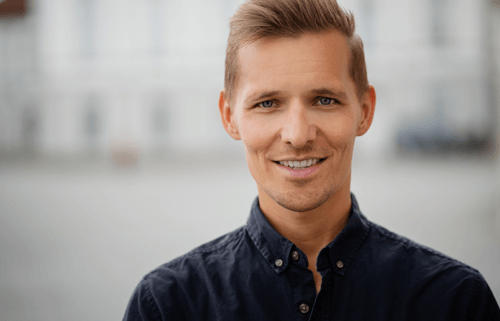 Some words about me, Wieland Stolzenburg:
Successful entrepreneur for more than 10 years
Author of more than 10 books and bestsellers
I studied business (Pforzheim University and University of Westminster, London) and psychology (Ludwig Maximilian University of Munich)
I'm living in Munich (Germany) and Southeast Asia
I love a good café, driving motorbike, playing chess and sharing time with family and friends. 
Ready to make a connection? Let's schedule a complimentary 15-minute call to determine if we are the perfect fit for working together. Reach out to me via email at
wieland@stolzenburg.com
, send a 
WhatsApp message
 or use the contact form below. I'm happy to hear from you!
»When passions align with purpose, success becomes the only inevitable path.«